California is out front on medical totalitarianism. From Tyler Durden at zerohedge.com:
A bill which allows the state of California to punish doctors over 'false information about Covid-19 vaccinations and treatments' went into effect on January 1st.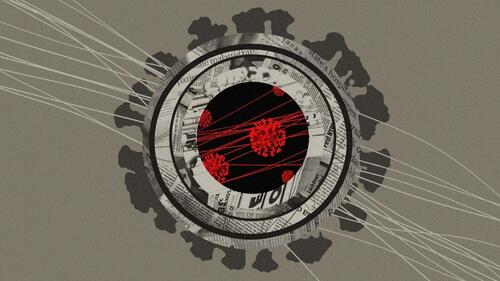 Under the new law (AB 2098) which took effect Jan.1, the state's Medical Board would categorize dispensing information – such as the effectiveness of Ivermectin, or the Covid-19 vaccine's rapidly waning efficacy, as unprofessional conduct.
The law was challenged in court by two California doctors, who said that it would restrict their free speech in violation of the first amendment, and that it was "vague" under the Due Process Clause of the Fourteenth Amendment of the Constitution.
However on December 28th, Biden Nominee Judge Fred Slaughter refused to halt the law, ruling that the law trumps free speech claims, and that it falls "within the longstanding tradition of regulations on the practice of medical treatments."
Another lawsuit, brought by Physicians for Informed Consent, was filed in the US District Court for the Eastern District of California in early December. The plaintiffs, physician LeTrinh Hoang and Children's Health Defense, are being represented by Rick Jaffe, Robert F. Kennedy Jr., and Mary Holland, and argues that the state of California has weaponized the vague phrase "misinformation," and thereby has illegally targeted physicians who disagree with the government's public stance on Covid-19.