We've known it's coming for many years. Sooner or later we'll have to take up arms against the scum who presume to rule us. From T.L. Davis at theburningplatform.com: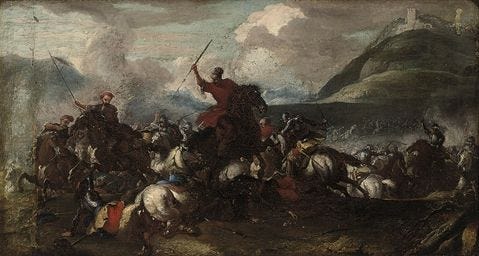 I don't usually title a piece before I write it, preferring to let the piece speak for itself, but I wanted to keep myself on track with this one. As the title suggests, on which hill do we die? We all die, it's just a matter of how much pain and anguish goeth before the end.
The only thing more emotionally difficult than watching the perfection of the United States die such a horribly corrupt and meaningless death was watching my father die of cancer. I don't usually get into personal issues here, or talk much about my family; it's just not relevant. But this time, in anticipation of death, both of myself and my nation, I'll go outside that restriction.
My father was a farm boy, just a rural kid who watched in amazement his father work long, hard, endless years to build something out of the soil. He was plucked from that pastoral existence to shoot Koreans, or, more likely, Chinese, across the frozen plains of Korea. He was a machine gunner and spent a year and a half on the front lines, earning him a quick discharge. I don't know how he lived through that, most didn't.