It's never pretty when a big bank shuts its doors. From Tyler Durden at zerohedge.com:
For most people in America, the news that a 'bank in Silicon Valley' has failed will be forgotten quicker than a story about soaring shoplifting in their local supermarket.
It shouldn't.
Reality is that the contagion of the shuttering of the 18th largest bank in the US are widespread.
SVB is in fact the second largest (by assets) bank failure in US history after WaMu.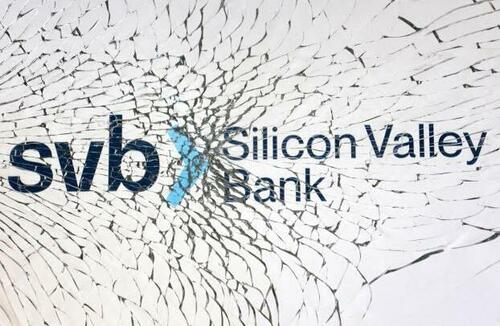 First things first, there is a long line of depositors who are over the $250,000 FDIC insured limit (in fact only somewhere between 3 and 7% of total deposits are insured). The following list, while incomplete, is approximately sorted by size of exposure:
USDC – Crypto Stablecoin run by Circle – Silicon Valley Bank is one of six banking partners Circle uses for managing the ~25% portion of USDC reserves held in cash. While we await clarity on how the FDIC receivership of SVB will impact its depositors, Circle & USDC continue to operate normally.
ROKU – Roku had 26% of its cash, $487 million with Silicon Valley Bank
BLOCKFI – BlockFi has $227 million in "unprotected" funds in Silicon Valley Bank, according to a bankruptcy document, and may be in violation of U.S. bankruptcy law.
RBLX – Roblox said 5% of its $3b cash and securities balance is held at SVB.