There's nothing quite like an honest day's work, it's good for the soul. From Salena Zito at The Epoch Times via zerohedge.com:
Tracy Wilson is sitting in the cutest little ranch house in this Calvert County town. It is her dream house—literally her dream house, she explains, as she has had the image of this very home in her mind, down to the color scheme of the exterior.
It is 4 in the afternoon, and the single mother of two just got home from another dream—her job. She spends her days working as an instrumentation technician in the flight test program at Boeing.
"I get to spend my days working on F-18s," she exclaims several times during the interview. She says it with such joy that her appreciation for her craft becomes infectious.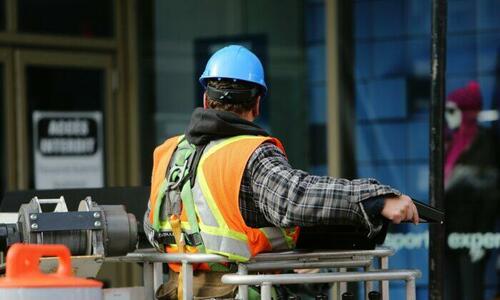 Life wasn't always this balanced for the Exeter, Pennsylvania, native. In her senior year of high school, she underwent open-heart surgery for a hole in her heart after the healthy basketball athlete suffered a stroke. "The stroke temporarily took my speech and my handwriting," she said. "So I was freaking out because I was so ready to start the next part of my life after high school."
She recovered but found her life directionless after high school. Wilson explains that she wanted to go to college, but without any clarity on what she should pursue and little money to attend, she bounced from career to career, trying to find her greater purpose.
In between, she married, had two boys, divorced. She found herself still searching, still wanting to better herself, still deeply committed to the work ethic her parents had taught her, yet living on the edge of poverty, cleaning houses, exhausted and still struggling to put food on the table.
"One day, I was sitting on the couch feeling sorry for myself, watching TV, and I—this commercial came on for York Technical Institute, and something about it clicked in my brain. I went to their website, and the electrician program caught my eye," Wilson explained.
"I've always loved working with my hands," she told me.