Swamp is too nice a word for the fetid cesspool that is Washington, D.C. From Katie Spence at The Epoch Times via zerohedge.com:
The FBI raid on former President Donald Trump's home at Mar-a-Lago is an escalation of an ongoing attack on anyone who dares to upset the political status quo in Washington, Rep. Warren Davidson (R-Ohio) says.
"I think a lot of my constituents were shocked, frankly, across the political spectrum. But obviously, the more supportive of President Trump, the more upset they were," Davidson told The Epoch Times and NTD as part of a special report on the raid airing on Aug. 11 on EpochTV at 9 p.m.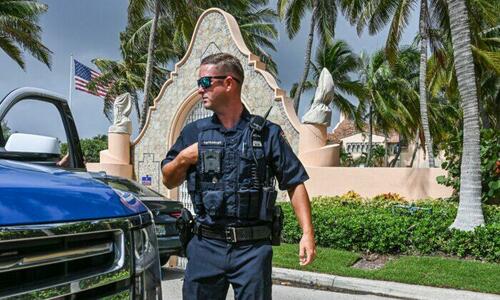 "I think for anyone who doubted that there was a swamp when Donald Trump was saying 'drain the swamp,' now I think there's true believers. So it's historic."
In support of his statement, Davidson pointed out that the FBI still has many of the same people who spent years supporting a Russia collusion narrative that was based on a falsified warrant.