In a rational world the two Americas would simply split apart. From John Mills at theepochtimes.com via zerohedge.com:
f you haven't noticed, the United States is reorganizing itself into two Americas – blue and red. Although there is a president of the United States, state governors are in many ways now driving the national narrative in this new America.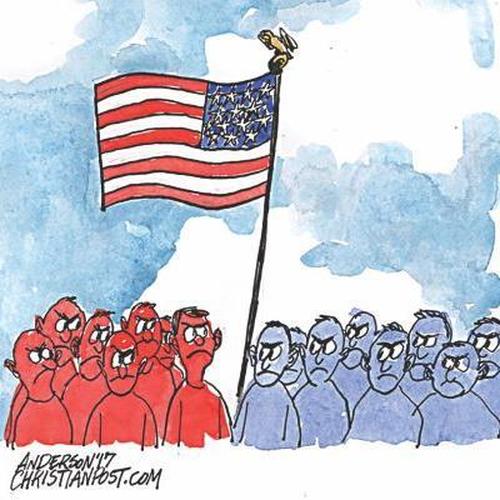 The president and the vice president are who they are now because six Republican-controlled states forwarded questionable electoral votes, and Vice President Mike Pence missed a historic opportunity to challenge those votes. The current president and vice president seem trapped in foggy and abstract ideological slogans rather than providing executive leadership. Vague generalities and virtue signaling aren't replacements for executive leadership.
And who are the true executive leaders of the two Americas? Florida and Texas on one side, California and New York on the other side. Their governors essentially dominate the bully pulpit formerly occupied by a sitting president. Many of the rest of the American states have aligned with one side or the other.
The American political conversation has become a modern Dr. Seuss's "Sneetches With Stars" on steroids as Americans are now beginning to group, assemble, and march separately according to our ideologies. Both sides have equal ownership of this behavior – neither side should be excused or let off the hook on this matter.