When the government is a kleptocracy, the thieves among its citizenry tend to thrive as well. A fair number of Democratic officeholders essentially condone theft. From MN Gordon at economicprism.com: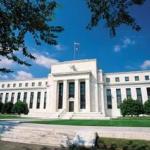 I've been caught stealing
Once, when I was five
I enjoy stealing
It's just as simple as that
Well, it's just a, simple fact
When I want something,
And I don't want to pay for it
I walk right, through the door
Walk right through the door
Hey all right!
If I get by, it's mine
Mine all mine!
– Been Caught Stealing, by Jane's Addiction
"No Cause for Alarm"
Robbery.  Theft.  Stealing.  These actions take many different forms.
There's fraud.  There's force.  There's white collar theft.  There's crafty pickpockets.  House burglaries.  Insurance swindles.  Breaking and entering (B&E).  Hanoi-style.  Credit card scams.  Government kickbacks.  Hold ups.  Carjacking.  Embezzlement.  And much, Much More…
They all generally roll up to the same thing.  Taking another person's property (including money) without permission or legal right.
Taking from others without permission, no doubt, is barbaric.  And barbarism is on the rise…
Here in California there's a bull market in plywood.  The material's exceptionally suitable for boarding up broken windows following flash mob smash and grab robberies.  It also provides fortification against future attacks.
In Los Angeles, for example, nearly $340,000 of merch was stolen by flash mobs between November 18 and 28.  These robberies also resulted in $40,000 in property damage.
"No cause for alarm," said Los Angeles Mayor Eric Garcetti following the rash of smash and grabs.
Fourteen people were arrested.  Yet they were all released long before the police reports were written.  In fact, many of the crooks met  Los Angeles County's no-bail criteria.