The surprise will be if the Taliban do manage to form any kind of functional and sustained government. From Pepe Escobar at The Asia Times via zerohedge.com:
nternal Taliban divisions come to the fore as squabbling hinders the formation of Afghanistan's new Islamic Emirate…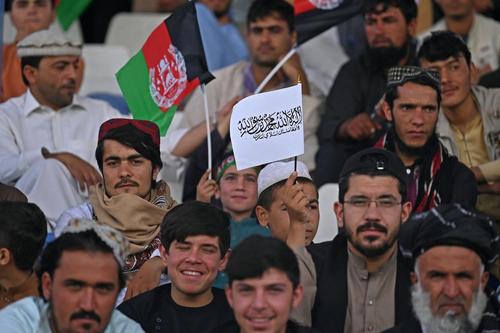 It looked like everything was set for the Taliban to announce the new government of the Islamic Emirate of Afghanistan after this Friday's afternoon prayers. But then internal dissent prevailed.
That was compounded by the adverse optics of a ragtag "resistance" in the Panjshir Valley that is still not subdued. The "resistance" is de facto led by a CIA asset, former vice president Amrullah Saleh.
The Taliban maintain they have captured several districts and at least four checkpoints at the Panjshir, controlling 20% of its territory. Still, there's no endgame in sight.
Supreme Leader Haibatullah Akhundzada, a Kandahar religious scholar, is expected to be the new power of the Islamic Emirate when it's finally formed.
Mullah Baradar will likely preside just below him as a presidential figure along with a 12-member governing council known as a "shura."
If that's the case, there would be certain similarities between the institutional role of Akhundzada and Ayatollah Khamenei in Iran, even though the theocratic frameworks, Sunni and Shiite, are completely different.