Aussies are starting to protest Covid-19 totalitarianism. Good for them. From Tyler Durden at zerohedge.com:
Social unrest surged Saturday across Melbourne and Sydney, as hundreds of protesters took to the streets, defying arcane coronavirus lockdowns that have been in effect for nearly five weeks following a spike in virus cases and deaths.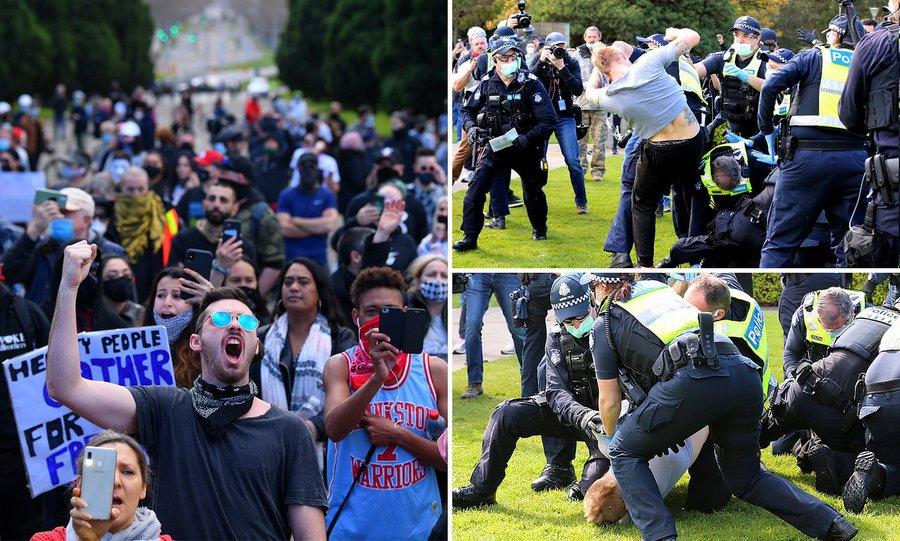 Anti-lockdown groups gathered at the Shrine of Remembrance, a war memorial in Melbourne, Victoria, Australia, with some demonstrators wearing no masks, holding signs, and were heard chanting "freedom" and "human rights matter," reported Reuters.