Cuomo has perhaps noticed that his tax base is shrinking as his Covid measures stop business activity and the productive wealthy are fleeing the state. From Tyler Durden at zerohedge.com:
Despite NY Gov. Andrew Cuomo's efforts late last week to expedite COVID vaccinations by finally expanding eligibility requirements (after initially threatening to fine hospitals for supplying doses out of order), the sign-up process for people living in NYC remains "bewildering", according to Comptroller Scott Stringer, a Democrat who is running to succeed Bill de Blasio as mayor when his second term ends later this year.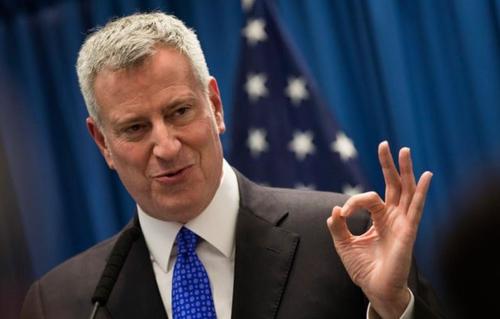 Stringer's complaints follow reports of hospitals in the city being forced to throw away doses of the vaccine.
Dr. Neil Calman, president of the Institute for Family Health, complained to the NYT that the Family Health Center of Harlem had to throw away doses when patients didn't show up to their appointments, since they couldn't turn around and instead administer the doses to others.
And despite the fact that legal repercussions could further slow the process, state authorities have investigated healthcare providers that may have violated vaccination plans, including the city's ParCare Community Health Network, which authorities say may have ignored the state's vaccine prioritization guidelines.