Spending other people's money, or just money manufactured at the Fed, is even better than drunken sailors' shore leave—there are no hangovers. From Simon Black at sovereignman.com: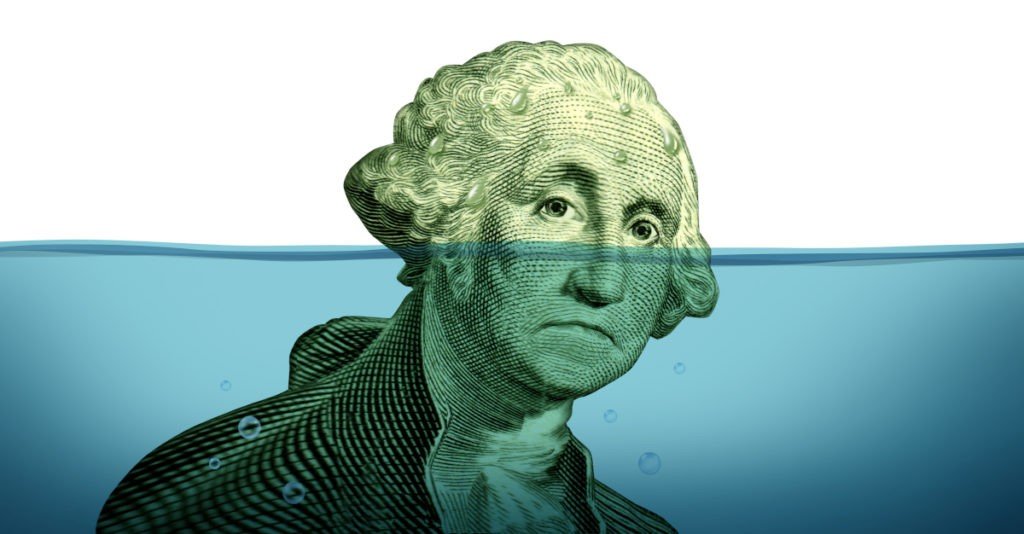 The year was 1977.
Disco was in. Star Wars was the biggest movie of the year. The world's first personal computer was announced– the Commodore PET, which came with 8 kilobytes of memory.
And the Gross Domestic Product of the United States reached $1.9 trillion– more than double what it had been just ten years prior.
As you probably know (or possibly remember), though, most of the GDP "growth" during the 1970s wasn't because the US economy was strong. Quite the opposite, actually.
The 1970s was a period of economic stagnation and inflation. The economy was in such bad shape that, between January 1, 1970 and December 31, 1977, the S&P 500 grew exactly ZERO percent.
Yet food and fuel prices kept spiraling out of control. This is a big reason why GDP kept rising in the 1970s despite such a weak economy.
We'll come back to 1970s inflation in a moment; for now, I'll point out the coincidence that the latest COVID stimulus bill which Congress seems ready to pass, is also $1.9 trillion.
In other words, the amount of money they want to spend in a SINGLE legislative package is the same as the size of the entire US economy in 1977. And 1977 is still fairly recent history.
Even today, $1.9 trillion is nearly 10% of the size of the US economy, and roughly 50% of expected federal tax revenue this fiscal year.
Before this COVID spending plan was announced, the Congressional Budget Office estimated in early January that the budget deficit this year in the Land of the Free would be $2.3 trillion (up from their $1.8 trillion estimate a few months before.)