This pithy little article hits the nail on the head. From Tyler Durden at zerohedge.com:
On Tuesday morning, Deutsche Bank's Jim Reid published his 23rd annual default study, a document he first put out in the 1990s which as he says, "makes me feel very old" and adds that the story of this report over the past decade or so has been the increasing divergence between economic growth and defaults. And while defaults have trended down alongside growth, the last 12 months have been a supersized version of this as defaults have peaked at a lower level than during the previous three big default cycles even as growth across many countries was at the lowest levels for several decades or centuries.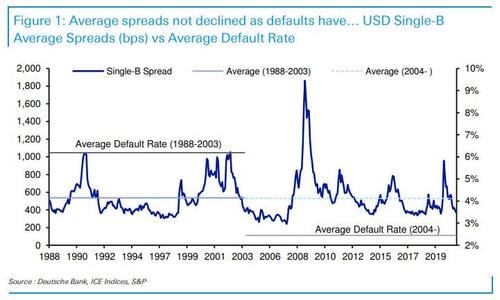 According to Reid, the reason for this is simple: it is because debt has become so large over this period, and of such extreme systemic importance, that when each cycle turns there is an ever larger policy move to ensure that many of the most heavily indebted entities don't default and risk a severe contagion event for the global economy.