In politics and central banking, nothing succeeds like failure. The Fed's answer for the problems its creating is more of the same, only bigger and better. From MN Gordon at economicprism.com: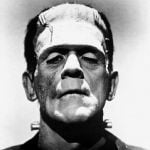 The launch angle of the U.S. stock market over the past decade has been steep and relentless.  The S&P 500, after bottoming out at 666 on March 6, 2009, has rocketed up over 370 percent.  New highs continue to be reached practically every day.
Over this stretch, many investors have been conditioned to believe the stock market only goes up.  That blindly pumping money into an S&P 500 ETF is the key to investment riches.  In good time, this conditioning will be recalibrated with a rude awakening.  You can count on it.
In the interim, the bull market may continue a bit longer…or it may not.  But, to be clear, after a 370 percent run-up, buying the S&P 500 represents a speculation on price.  A gamble that the launch angle furthers its steep trajectory.  Here's why…
Over the past decade, the U.S. economy, as measured by nominal gross domestic product (GDP), has increased about 50 percent.  This plots a GDP launch angle that is underwhelming when compared to the S&P 500.  Corporate earnings have fallen far short of share prices.