Oliver Stone is one of Hollywood's few interesting people, in that agree or disagree with him, you could sit down and have a long, intelligent conversation with him. Oh, and he's been right about JFK's assassination. With Geoffrey Macnab at independent.co.uk:
As he releases a documentary follow-up to his 1991 film about the Kennedy assassination, the Oscar-winning director talks to Geoffrey Macnab about what he believes is a continuing cover-up, plus cancel culture, Margaret Thatcher, Julian Assange and why Boris Johnson 'would throw you in jail in a second'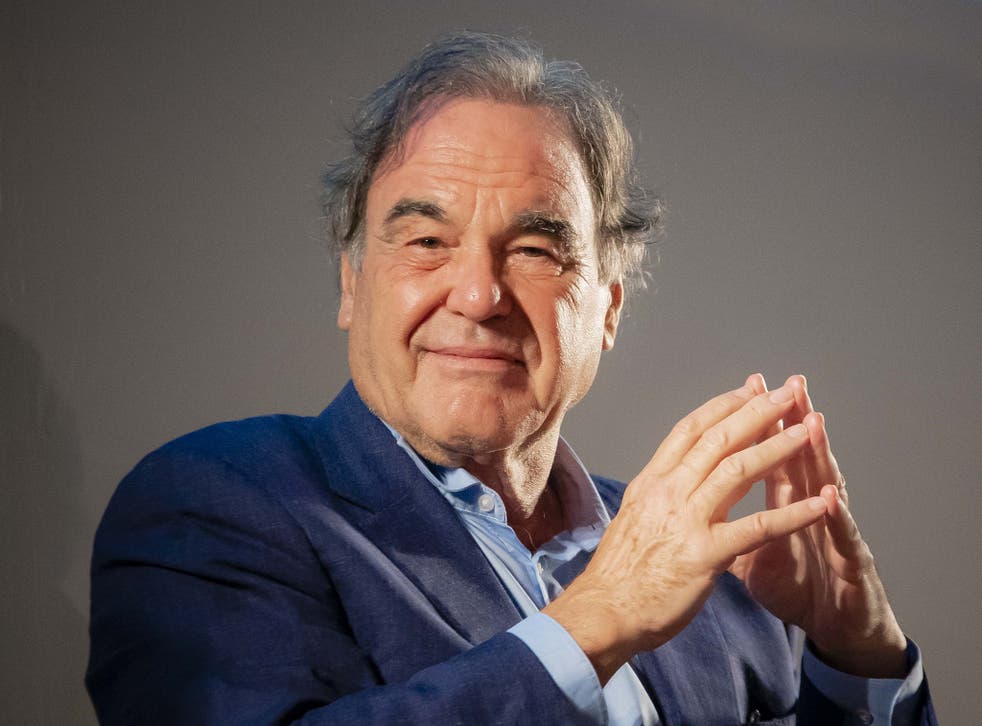 Oliver Stone is not a fan of "cancel culture". "Of course I despise it," the Oscar winning filmmaker says, as if utterly amazed that anyone needs to ask him such a dumb question. "I am sure I've been cancelled by some people for all the comments I've made…. it's like a witch hunt. It's terrible. American censorship in general, because it is a declining, defensive, empire, it (America) has become very sensitive to any criticism. What is going on in the world with YouTube and social media," he rants. "Twitter is the worst. They've banned the ex-President of the United States. It's shocking!" he says, referring to Donald Trump's removal from the micro-blogging platform.
It's a Saturday lunchtime in the restaurant of the Marriott Hotel on the Croisette in Cannes. The American director is in town for the festival premiere this week of his new feature documentary JFK Revisited: Through the Looking Glass, in which he yet again pores over President John F Kennedy's assassination in November 1963.
"I am a pin cushion for American-Russian peace relations… I had four f***ing vaccines: two Sputniks and two Pfizers," Stone gestures at his arm. The rival super-powers may remain deeply suspicious of one another, but Stone is loading himself up with potions from both sides of the old Iron Curtain.
He has recently been travelling in Russia (hence the Sputnik jabs) where he has been making a new documentary about how nuclear power can save humanity. He also recently completed a film about Kazakhstan's former president Nursultan Nazarbayev which – like his interviews with Vladimir Putin – has been roundly ridiculed for its deferential, softly-softly approach toward a figure widely regarded as a ruthless despot.
Dressed in a blue polo shirt, riffing away about the English football team one moment and his favourite movies the next, laughing constantly, the 74-year-old Oscar-winning director of Platoon, Wall Street, Natural Born Killers et al is a far cheerier presence than his reputation as a purveyor of dark conspiracy thrillers might suggest. He is also very outspoken. For all his belligerence, though, Stone isn't as thick-skinned as you might imagine. I wonder if he was hurt by the scorn that came his way when his feature film JFK was released in 1991.