How about that, we may survive Covid for the same reason we've survived every other epidemic and pandemic: the acquisition of natural immunity in a sufficient percentage of the herd. From Tyler Durden at zerohedge.com:
It is not the first time Dr. Marty Makary has dared to speak out against the establishment's doom narrative.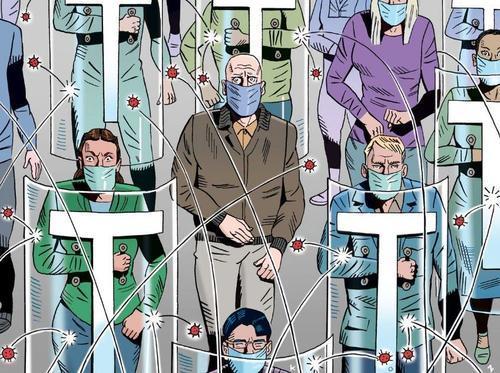 In February, he slammed Fauci's forecasts of a return to normalcy not occurring before 2022, saying that we would see herd immunity well before that, urging that:
"Experts should level with the public about the good news…"
In March, Makary continued to bring the public's atention to herd immunity, saying Fauci "needs to put up or shut up" on his fearmongering.
"Anthony Fauci has been saying that the country needs to vaccinate 70% to 85% of the population to reach herd immunity from Covid-19. But he inexplicably ignores natural immunity. If you account for previous infections, herd immunity is likely close at hand.
In May, the professor disputed CDC Director Dr. Rochelle Walensky's contention that COVID-19 variants could set back the march to herd immunity, adding that:
"Don't buy the fearmongering: The COVID-19 threat is waning," adding "please, ignore the CDC guidance," he urged, suggesting "Live a normal life, unless you are unvaccinated and did not have the infection, in which case you need to be careful."

"We've got to start respecting people who choose not to get the vaccine instead of demonizing them," Makary further asserted.
As a reminder, Makary is a professor at the Johns Hopkins School of Medicine, Bloomberg School of Public Health and Carey Business School… so he knows "the science" which as Pelosi said, is key to everything.
Here's the scary chart that has Fauci and The CDC and Pelosi and her cronies all demanding masks (or worse)…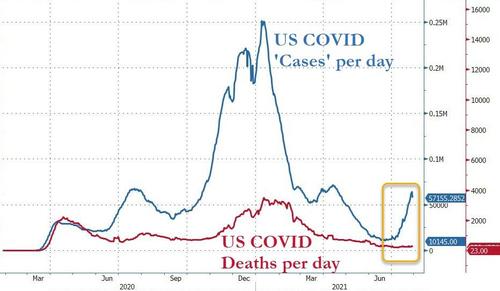 Source: Bloomberg