The recent US drone strike that killed 10 civilians and garnered a great deal of press is a drop in the bucket of civilian casualties from US strikes that have been completely ignored. From Caitlin Johnstone at caitlinjohnstone.com: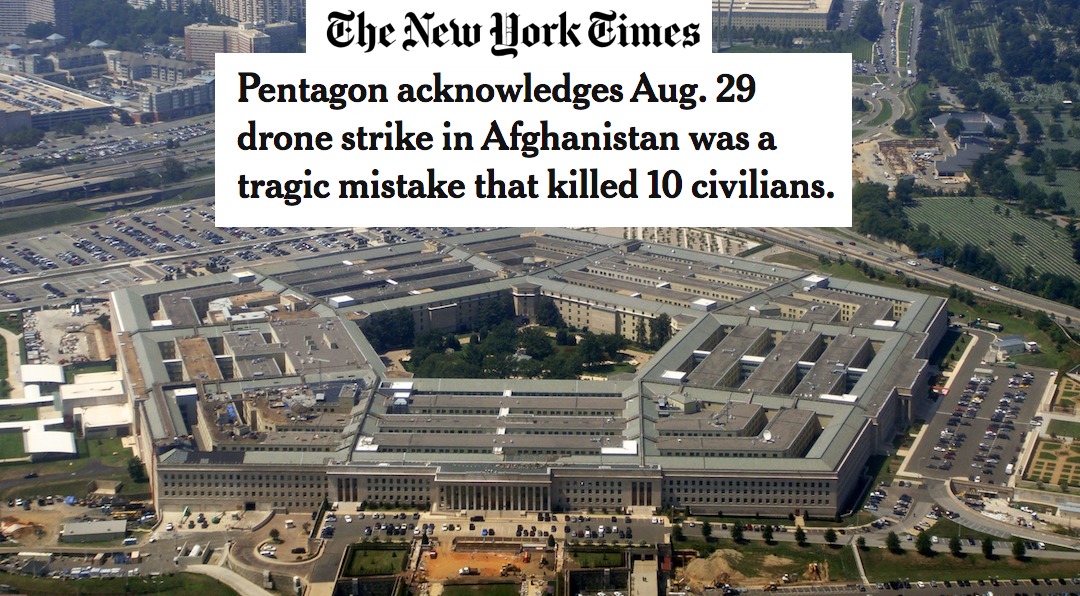 The Pentagon has finally admitted to the long-obvious fact that it killed ten Afghan civilians, including seven children, in an airstrike in Kabul last month.
In an article with the obscenely propagandistic title "Pentagon acknowledges Aug. 29 drone strike in Afghanistan was a tragic mistake that killed 10 civilians," the New York Times pats itself on the back for its investigative journalism showing that the so-called "ISIS-K facilitator" targeted in the strike was in fact an innocent aid worker named Zemari Ahmadi:
"The general acknowledged that a New York Times investigation of video evidence helped investigators determine that they had struck a wrong target. 'As we in fact worked on our investigation, we used all available information,' General McKenzie told reporters. 'Certainly that included some of the stuff The New York Times did.'"
Indeed, the Pentagon only admitted to the unjust slaughter of civilians in this one particular instance because the mass media did actual investigative journalism on this one particular airstrike. This is an indictment of the Pentagon's airstrike protocol, but it's also an indictment of the mass media.