The above headline may cast perhaps a bit of doubt that the vaccines actually work, at least "work" as most people know the term. From Jack Phillips at The Epoch Times via zerohedge.com:
A spokesperson for Florida Gov. Ron DeSantis's office said that more than half of those who are seeking monoclonal antibody treatment in the south of Florida are "fully vaccinated" individuals amid supply issues.
"More than half the patients getting the monoclonal antibody treatment in south Florida are fully vaccinated," DeSantis spokeswoman Christina Pushaw wrote in response to a comment on Twitter that suggested that only unvaccinated people are the reason why there is a significant demand for monoclonal antibodies.
Florida, she wrote hours earlier, "is above average in vaccination rate" and that "more than half of the patients in south Florida getting monoclonal antibody treatment are vaccinated and have breakthrough infections. Vaccinated or unvaccinated – Denying treatment to Covid patients is wrong."
Monoclonal antibodies are engineered immune system proteins that boost an immune response against an infection.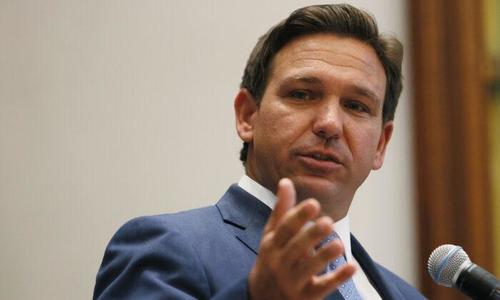 Earlier this week, the White House and Department of Health and Human Services (HHS) announced plans to control the U.S. monoclonal antibody supply due to distribution issues. According to HHS's website in a Sept. 13 update, the agency "will determine the weekly amount of mAb products each state and territory receives based on COVID-19 case burden and [monoclonal antibody treatment] utilization."