There are some in the alternative media who say that the Western mainstream media is dominated by Western governments, but are skeptical of claims that the Chinese government has a massive media influence operation. Influencing the media is what governments do. From Eva Fu at The Epoch Times via zerohedge.com:
The Chinese regime has been deploying "covert, corrupt and coercive" means to weaponize Chinese-language and Western media in a campaign to impose its vision of current affairs on the rest of the world, a recent French military think tank report finds.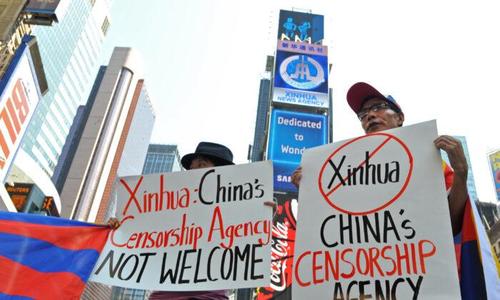 Beijing's efforts to export its narratives have lasted for decades. The first Chinese Communist Party-controlled English language newspaper, China Daily, started in 1981. But such attempts had been clumsy and yielded slow results, according to Reporters Without Borders.
The year 2008 marked a turning point. The Olympic Games in Beijing, an event the regime had hoped to leverage to showcase its economic success, gave rise to protests in nearly a dozen cities around the world that disrupted torch relays.
The humiliation Beijing suffered from the resulting negative coverage had stung the authorities. To better control the regime's global image, the Chinese Communist Party (CCP) soon came up with a "10-year plan," noted the report by the Institute for Strategic Studies of Military Schools (IRSEM), a think tank funded by the Ministry of the Armed Forces.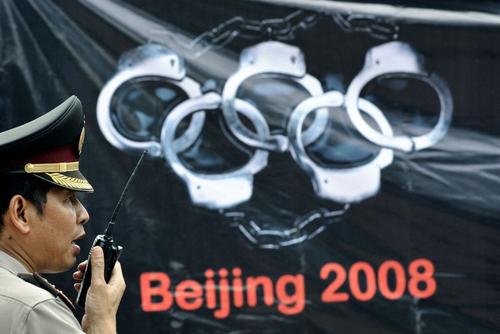 A police officer communicates over his radio standing beside an anti-Chinese banner during a demonstration by pro-Tibet activists and supporters near venue of the Indonesia's leg of 2008 Beijing Olympic torch relay in Jakarta on April 22, 2008. (Jewel Samad/AFP via Getty Images)