Governments are always filled with screw-ups, but once upon a time the military was the exception, they could get things done. No more. From Richard Hanania at reason.com: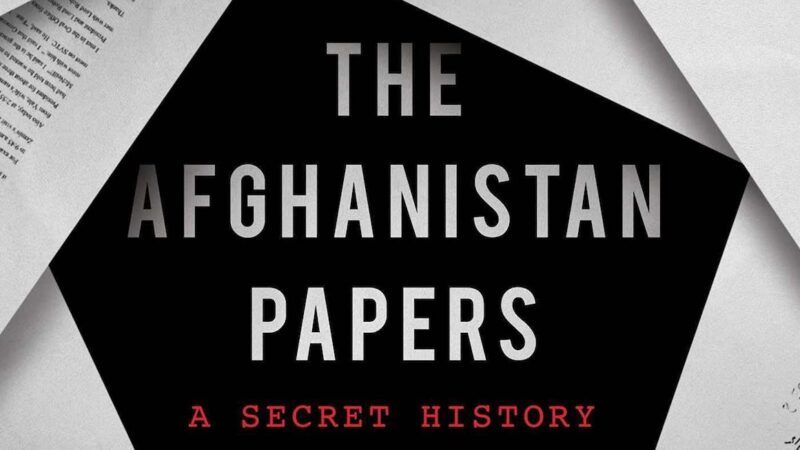 (Simon & Schuster)
It is common to chalk up America's failures in Afghanistan to incompetence, ignorance, or stupidity. Yet The Afghanistan Papers, by The Washington Post's Craig Whitlock, shows an American government that, although it had no idea what it was doing when it came to building a democracy in Afghanistan, did an excellent job manipulating the public, avoiding any consequences for its failures, and protecting its bureaucratic and financial interests. The problem was a broken system, not a generalized incompetence.
In 2016, Whitlock received a tip that the special inspector general for Afghanistan reconstruction (SIGAR) had interviewed hundreds of participants in the war, including top American and Afghan officials, military leaders, and outside consultants. When the paper tried to get its hands on the results, SIGAR fought it every step of the way; it took a three-year legal battle to get the documents. The Post then published them on its website—along with some related items, such as memos from Defense Secretary Donald Rumsfeld—and those formed the basis of this book.
Ultimate responsibility must start on top. No matter what he told himself, President George W. Bush acted as a man who simply didn't much care what happened to Afghanistan beyond how it influenced his political fortunes. One of Rumsfeld's memos notes that in October 2002, Bush was asked whether he'd like to meet with Gen. Dan McNeil. The president asked who that was, and Rumsfeld answered that he was the man leading the war in Afghanistan. Bush responded that he didn't need to see him. The president was presumably preoccupied with the Iraq war he would launch five months later. (That is, he was preoccupied with selling the war. He didn't really think much about what the U.S. would be doing in that country either.)