SLL posts something from The Babylon Bee almost every night. It has come out of nowhere to become one the most prominent sources of satire against the prevailing idiocy (they never run out of idiocy). Obviously getting an interview with Elon Musk is quite a coup. From Tyler Durden at zerohedge.com (with the interview):
Elon Musk just sat down with the guys from the Babylon Bee for a 54-minute interview, where the Tesla and SpaceX founder savaged Sen. Liz Warren, and described woke culture as a "mind virus."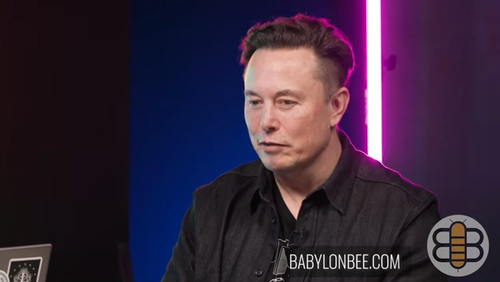 "You were pretty mean to Senator Warren there on Twitter recently," said Babylon Bee EIC Kyle Mann. "Ya slammed her man."
"Please don't call the manager on me, Senator Karen," he continued – citing Musk's December 14th response to Warren slamming him for not paying 'enough' taxes.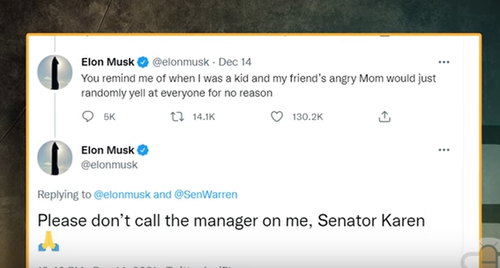 To which Musk replied: "She struck first, obviously. She called me a freeloader and a grifter who doesn't pay taxes, basically. And – I'm literally paying the most tax that any individual in history has ever paid, this year, ever. And she doesn't pay tax… basically at all. And her salary is paid for by the taxpayer, like me."
"Could you even use the term irony, would that work?" asked one of the Bee guys.
"If you could die of irony, she would be dead."