Is there any country on the planet that allows people who are not citizens of that country to determine who will run it? From Charlotte Cuthbertson at The Epoch Times at zerohedge.com:
The recent New York City law to allow at least 800,000 noncitizens to vote in municipal elections is unconstitutional and likely to be overturned in court, said Hans von Spakovsky, manager of the Heritage Foundation's election law reform initiative and former member of the Federal Election Commission.
"It's actually pretty clear that it violates the New York State Constitution—it has a provision that specifically says that you have to be a citizen to vote in all elections in the state of New York, and that includes local elections," Spakovsky told The Epoch Times on Jan. 19.
"I also think it is bad from a policy point of view, because it basically cheapens and diminishes the concept of citizenship.
"It ought to be something that makes American citizens mad, particularly because of the potential number of aliens that's involved."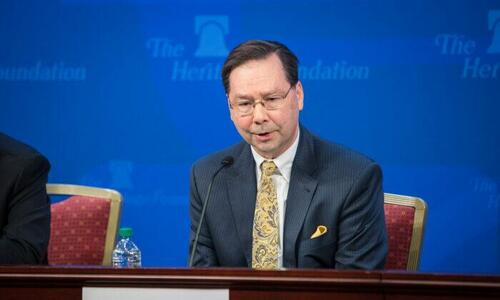 New York City Mayor Eric Adams allowed the measure to become law on Jan. 9, which includes the provision that voting noncitizens must be in the city for 30 days or more and have authorization to work.