It's barbaric that Anne and Scott Quiner had to go through what they did to get Scott the care they wanted. It's tragic that the delay may well have cost Scott his life, he died earlier today. From Matt McGregor at The Epoch Times via zerohedge.com:
Sentiments expressed in random phone calls for Anne Quiner as her husband Scott lay in a hospital bed breathing through a ventilator ranged from "I hope your husband dies a vegetable" followed by a litter of profanity, to "he should have taken the vaccine; I hope he dies," before hanging up.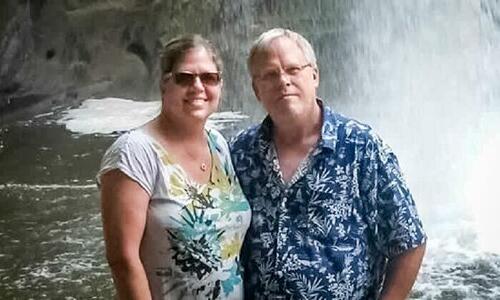 While not the traditional Hallmark expressions for one to get well soon, Quiner said it was a feeling shared among some of the doctors at Mercy Hospital in Coon Rapids, Minnesota, where Scott had been hospitalized for COVID-19 complications in November.
In one recorded phone call with Dr. Linda Soucie in which Quiner was fighting to keep Scott on the ventilator, Soucie told Quiner, "Unfortunately, if we could turn back time and he had gotten the vaccine, then he wouldn't be here," just after Soucie had told Quiner, "After three years, I think we've gotten pretty good at determining who's going to make it and who's not, and unfortunately Scott's in that range of the group that is not going to make it."
In a recorded conference call, doctors told Quiner that they would be taking Scott off the ventilator on Jan. 13 because he would not recover due to what they said were his "destroyed lungs from COVID pneumonia," and that their attempts at decreasing sedation only caused him pain.
Quiner told The Epoch Times that her petitions for alternative treatments, as well as to keep Scott on the ventilator, had been met with contempt.