If you've got a taste for the disgustingly salacious, Hunter Biden has a database for you. From Tyler Durden at zerohedge.com:
A former Trump White House staffer has uploaded more than 120,000 emails found on Hunter Biden's abandoned laptop to a searchable database this week, which can be found at the (slowly loading) website: BidenLaptopEmails.com. In addition to searching, visitors can download the emails as well.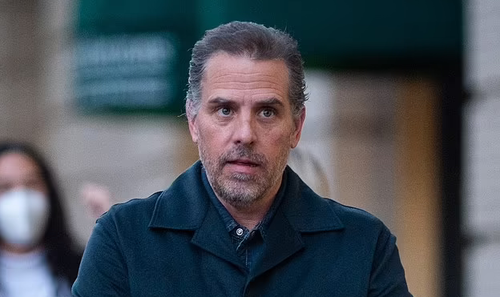 Set up by former Peter Navarro aide Garrett Ziegler, who worked in the Trump administration Office of Trade and Manufacturing Policy, the emails contain infamous hits such as the "10 for the big guy," in which Hunter Biden's business partner James Gillar suggested he should hold 10% of a multi-million-dollar deal with the Chinese. Ziegler posted the emails through his organization, Marco Polo.
Another email in the database, previously published by DailyMail.com, shows Hunter describing an extraordinary apparent quid pro quo with a Mexican billionaire's son, outlining how he got him into the White House and inauguration, and thanking him for visits to his villa.