Biden wants to legally force what is already the reality: The big social media companies are arms of the government. From Mimi Nguyen Li at The Epoch Times via zerohedge.com:
Multiple initiatives to combat 'hate-fueled violence,' racism, and extremism announced at summit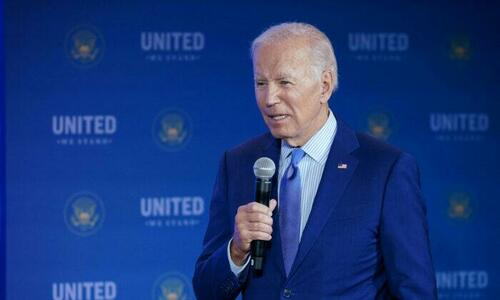 At a summit at the White House on Thursday to address "hate-fueled violence," President Joe Biden denounced white supremacists and urged lawmakers in Congress to end special immunity for social media companies.
Biden also called on Americans at large to speak out against racism and extremism at the event, dubbed the "United We Stand" summit, which was attended by bipartisan local leaders, experts, and survivors of hate-based violent attacks.
The event sought "to counter the destructive effects of hate-fueled violence on our democracy and public safety, mobilize diverse sectors of society and communities across the country to these dangers, and put forward a shared, inclusive, bipartisan vision for a more united America," the Biden administration said on the summit event's website.
"All forms of hate fueled by violence have no place in America," the president said at Thursday's summit, recalling various attacks, including a mass shooting at Pulse nightclub in Orlando, Florida in 2016, and another at a supermarket in Buffalo, New York earlier this year.

"White supremacists will not have the last word," Biden said, without mentioning any other groups that have incited violence and hate in the United States in recent years.
Biden briefly mentioned the events of Jan. 6, 2021, when the U.S. Capitol was breached, saying that the event didn't reflect "who we are" as a nation.
He contended that the United States has long had a "through line of hate" against minority groups and that politics and the media have given it "too much oxygen" in recent years.
The Democrat said he wants Congress to "hold social media companies accountable for spreading hate."
The remarks received a standing ovation from attendees.