The short answer is "no." The sun has a better chance of rising in the west tomorrow. From Hans Mahncke at The Epoch Times via zerohedge.com:
While special counsel John Durham's prosecution of Steele dossier source Igor Danchenko appears to be headed toward acquittal, Durham has used the trial to make public a number of revelations that cast the entire Trump-Russia collusion narrative in a fresh light.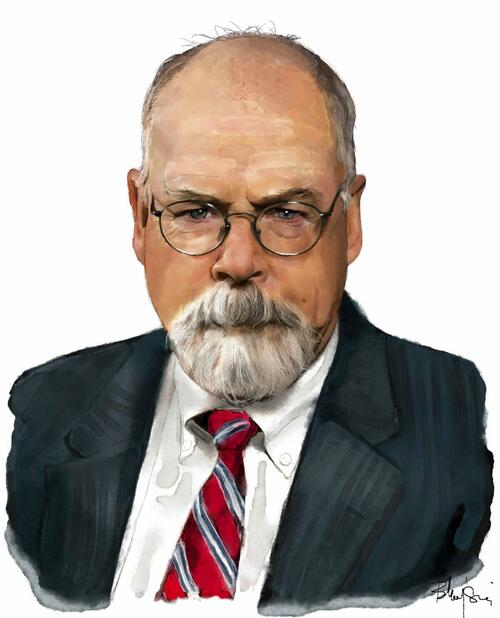 Most prominently, Durham revealed that on Oct. 3, 2016, the FBI had offered dossier author Christopher Steele up to $1 million to provide any information, physical evidence, or documentary evidence that could back up the claims in his dossier. But despite the huge reward on offer, Steele did not provide any such information.
Crucially, despite Steele's failure to back up his dossier, a mere 18 days later the FBI proceeded to obtain a FISA warrant against Trump 2016 presidential campaign adviser Carter Page. In its application to the FISA court, the FBI used the Steele dossier—specifically, its claim that Page was acting as an agent of Russia—as evidence.
Then, after Donald Trump won the presidential election on Nov. 8, 2016, the U.S. intelligence community, which included the FBI, began drafting an intelligence community assessment (ICA) on Russian interference in the election. The ICA was issued in early January 2017, claiming that Russia had helped Trump win the election.
The assessment included a summary of the dossier, claiming that it had been partly corroborated. The inclusion of Steele's dossier in an official U.S. intelligence community product gave the dossier the credibility it had lacked up until that point.
It also gave the media, which had held back from reporting on the dossier between July 2016 and January 2017, the excuse it needed to start doing so. For the next several years, the dossier and its lurid claims became the centerpiece of the media's campaign against Trump. As Durham has now made public, the inclusion of the dossier in the ICA was based on a lie.