The Biden administration is trying to cripple China's high-end electronics industry with crippling restrictions. It may work. From Tyler Durden at zerohedge.com:
Last week, President Biden announced new restrictions on US firms selling semiconductors to China, including restrictions on US citizens working at Chinese chip plants. Nobody might have noticed, but this is a full-blown economic war on China, a means to prohibit the country's rise as a high-tech superpower.
Since the new restrictions, China's Ministry of Industry and Information Technology (MIIT) has summoned executives from the country's top chip firms for emergency meetings over the past week to evaluate the damage, according to Bloomberg. Execs from Yangtze Memory Technologies Co. and supercomputer firm Dawning Information Industry Co. met with MIIT.
Biden's strategy to paralyze its most dangerous opponent since the end of the Cold War could be promising. People familiar with the closed-door discussions between MIIT and top Chinese execs say there's a lot of uncertainty on how to move forward. For now, there was no mention of counter-measures. MIIT said there would be enough domestic demand for the affected chip companies with US expertise pulled out of factories and chip shipments from the US and elsewhere stopped.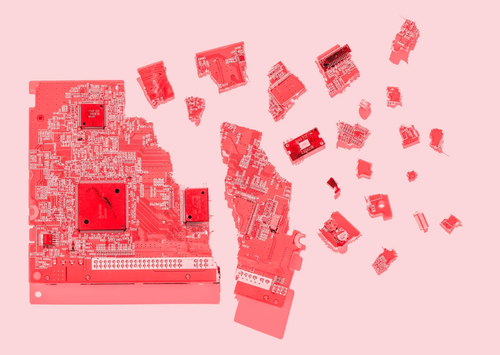 The discussions revealed that some participants feared the US strategy could doom China's ambitions to accelerate the development and production of advanced chips. Someone familiar with the meetings said at least one person explained to MIIT that the country's cutting-edge chipmaking could be in trouble.