It looks like now that Gen. Flynn has escaped the Deep State effort to destroy him, he feels freer to talk. Unlike probably 99 percent of America's generals, he may actually have something to say. From Flynn at westernjournal.com: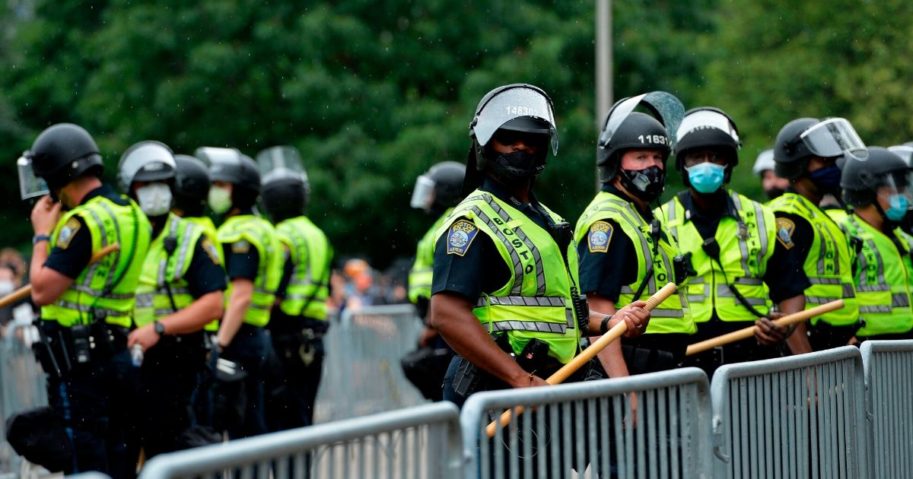 Joseph Prezioso / AFP via Getty ImagesPolice officers in riot gear stand guard outside the State House in Boston on June 27, 2020. (Joseph Prezioso / AFP via Getty Images)
I was once told if we're not careful, 2 percent of the passionate will control 98 percent of the indifferent 100 percent of the time.
The more I've thought about this phrase, the more I believe it. There is now a small group of passionate people working hard to destroy our American way of life. Treason and treachery are rampant and our rule of law and those law enforcement professionals who uphold our laws are under the gun more than at any time in our nation's history. These passionate 2 percent appear to be winning.
Despite there being countless good people trying to come to grips with everything else on their plates, our silent majority (the indifferent) can no longer be silent.
If the United States wants to survive the onslaught of socialism, if we are to continue to enjoy self-government and the liberty of our hard-fought freedoms, we have to understand there are two opposing forces: One is the "children of light" and the other is the "children of darkness."