Fox News had a virtual monopoly as the one mainstream conservative-leaning news television outlet. With its transformation into just another hack legacy media organ, it will be competing with ABC, NBC, CBS, MSNBC, and CNN. As a business move, it looks suicidal. From Robert Bridge at rt.com: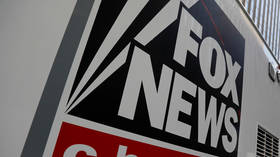 t's tough times for Republican voters, as their last big media ally, Fox News, appears to have abandoned Donald Trump and millions of viewers at the 11th hour. But is alternative media really the answer?
Like a man without a country, Republicans are members of a political tribe sorely lacking media support. That fact alone makes it all the more incredible that Trump ever set foot in the White House, and also helps explain his (possible) defeat in 2020.
Now the question is, did Fox News just outfox itself?
Once upon a time, Fox provided the Republican Party solitary shelter from a storm of media attacks, which ramped up considerably with the election of Donald Trump, a Washington outsider loathed by the establishment. Eventually, however, for reasons known only to Rupert Murdoch, the channel began to abandon its core audience.
At the next Trump rally – the crowd should chant …."Fox News Sucks! Fox News Sucks!" instead of CNN.

— Catturd ™ (@catturd2) November 9, 2020
Last year, for example, Fox viewers got their first whiff of change when the 89-year-old media mogul brought on board none other than Donna Brazile, a former CNN commentator as well as a former Democratic National Committee chair. Then there's Chris Wallace, the Fox News anchor who served as moderator during the first debate between Trump and Biden. Critics say Wallace was so harsh with the US president that it appeared as though Trump was debating against two people instead of one.