Hollywood celebrities and executives are a lot kinder to the Chinese government than they've been to Donald Trump. From Judith Bergman at gatestoneinstitute.com:
One Hollywood producer told PEN America that suggestions for projects critical of China aroused the fear that "you or your company will actively be blacklisted, and they will interfere with your current or future project. So not only will you bear the brunt [of your decision], but also your company, and future companies that you work for. And that's absolutely in the back of our minds."
"It's not just the Hollywood issue, it's not just the tech issue, it's not just the basketball or the sports issue, or various other industries. … It's all across the board. To get products and services into that market, there are certain rules you have to play… so they allow you access to the consumers. But those processes… have gotten worse and worse… and more amplified over time…. [It]has got to the point where we either need to stop it now and fight back, or we are just going to lose…." — Chris Fenton, Hollywood executive and author of Feeding the Dragon: Inside the Trillion Dollar Dilemma Facing Hollywood, the NBA, and American Business. voanews.com, October 16, 2020.
The problem is much larger than just the movie business.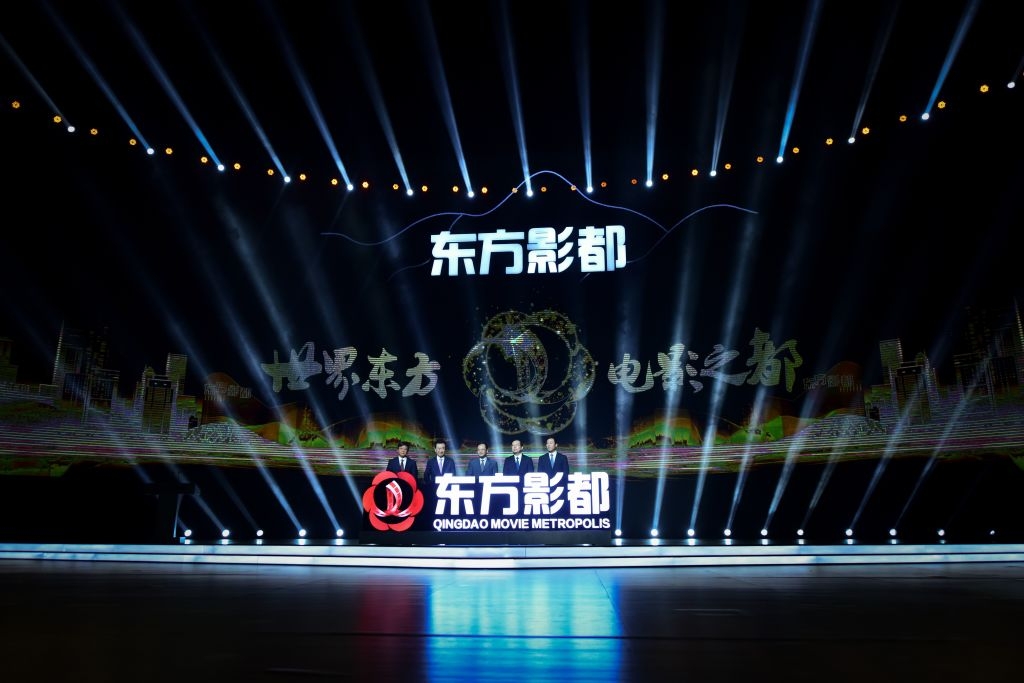 In October, for the first time, China overtook North America as the world's largest film market. Pictured: Wang Jianlin (second from left), chairman of China's Wanda Group, attends the opening ceremony of the Wanda Qingdao Movie Metropolis, billed as "China's answer to Hollywood," in Qingdao on April 28, 2018. (Photo by Wang Zhao/AFP via Getty Images)
In October, for the first time, China overtook North America as the world's largest film market. "Movie ticket sales in China for 2020 climbed to $1.988 billion on Sunday, surpassing North America's total of $1.937 billion, according to data from Artisan Gateway. The gap is expected to widen considerably by year's end," wrote The Hollywood Reporter on October 18. "Analysts have long predicted that the world's most populous country would one day top the global charts. But the results still represent a historic sea change".