When do corporations become agents of the state, and thus subject, at least theoretically, to the Bill of Rights and other strictures on government? From Tyler Durden at zerohedge.com:
"In a corporatist system of government, wherein there is no meaningful separation between corporate power and state power, corporate censorship is state censorship."
Those were the prophetic words of Caitlin Johnstone in 2018 warning of the slippery slope that Big Tech and its liberal minions were embarking on as the corporate-sponsored cancel-culture began.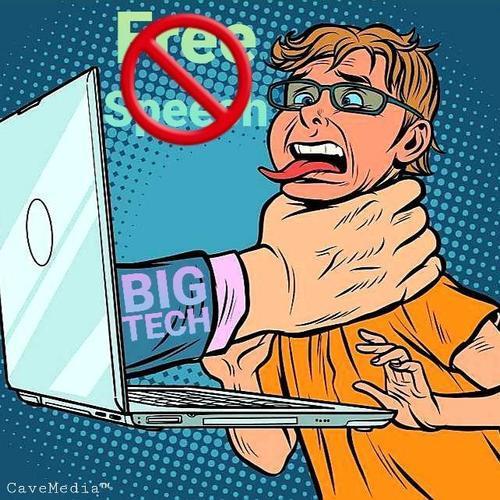 In 2018, representatives of Facebook, Twitter, and Google were instructed on the US Senate floor that it is their responsibility to "quell information rebellions" and adopt a "mission statement" expressing their commitment to "prevent the fomenting of discord."
"Civil wars don't start with gunshots, they start with words," the representatives were told.

"America's war with itself has already begun. We all must act now on the social media battlefield to quell information rebellions that can quickly lead to violent confrontations and easily transform us into the Divided States of America."
And now, 3 years later, all the 'behind the scenes' nods and winks are gone and conspiracy theories proved fact as Reuters reports The White House has been reaching out to social media companies including Facebook, Twitter and Alphabet Inc's Google about clamping down on COVID misinformation and getting their help to stop it from going viral, a senior administration official said.