Remember when Silicon Valley liked to pretend it was anti-authoritarian? Now, even the pretense is gone. From Tyler Durden at zerohedge.com:
In yet another glaring example of Google willingly doing China's bidding, YouTube this month agreed to take down multiple videos posted by a well-known China-related human rights organization.
As Reuters recently reported, YouTube initially tried to pressure the group called Atajurt Kazakh Human Rights to censor its content in several videos documenting disappeared Uyghur citizens in China's Xinjiang province, which YouTube interpreted as a violation of its anti-harassment policy given personally identifiable information was present.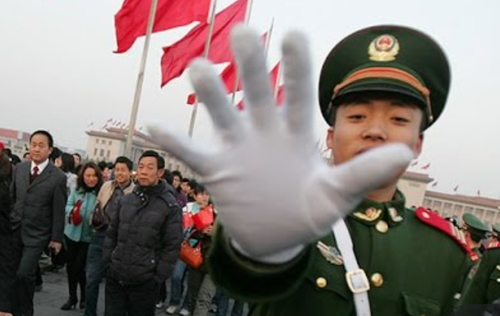 Despite the group's videos essentially including detailed news reporting, the Google-owned platform said it had too many strikes against it related to people featured showing their IDs. The organization was asked to blur the IDs.
The IDs were shown on the videos to verify that interviewees were indeed relatives of those believed to be missing inside Xinjiang's vast 'reeducation camp' prisons. Instead of continuing to allow the videos to garner millions of views, spotlighting the ongoing crackdown against the Chinese Muslim minorities, YouTube instead "disappeared" the videos. The controversy began within the past years as follows:
Atajurt Kazakh Human Rights' channel has published nearly 11,000 videos on YouTube totaling over 120 million views since 2017, thousands of which feature people speaking to camera about relatives they say have disappeared without a trace in China's Xinjiang region, where UN experts and rights groups estimate over a million people have been detained in recent years.

On June 15, the channel was blocked for violating YouTube's guidelines, according to a screenshot seen by Reuters, after twelve of its videos had been reported for breaching its 'cyberbullying and harassment' policy.