The propaganda generated by Covid-19 has been unprecedented (no, this is not the moral equivalent of WWIII, WWII, or WWI, it's the flu) and CJ Hopkins has a modest proposal about how the massively outnumbered forces of sanity can counter it. From Hopkins at consentfactory.org:
very totalitarian system in history has used the power of visual propaganda to generate a new "reality," one that reifies its official ideology, remaking the world in its own paranoid image. New Normal totalitarianism is no exception. For example, take a look at this panel copied from the landing page of The Guardian — one of the global-capitalist ruling classes' primary propaganda organs — on July 17, 2021 …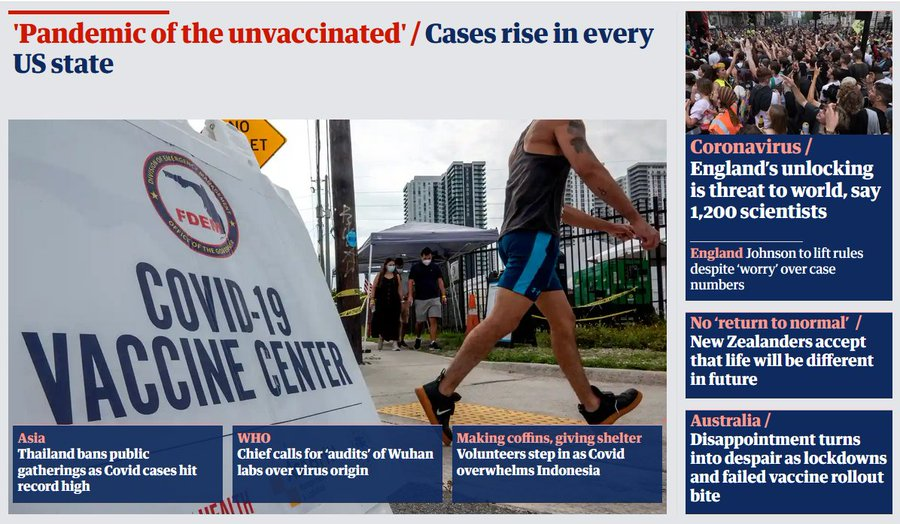 This isn't just "biased" or "sensationalist" journalism. It is systematic official propaganda, no different than that disseminated by every other totalitarian system throughout history. Here's the one from the following day …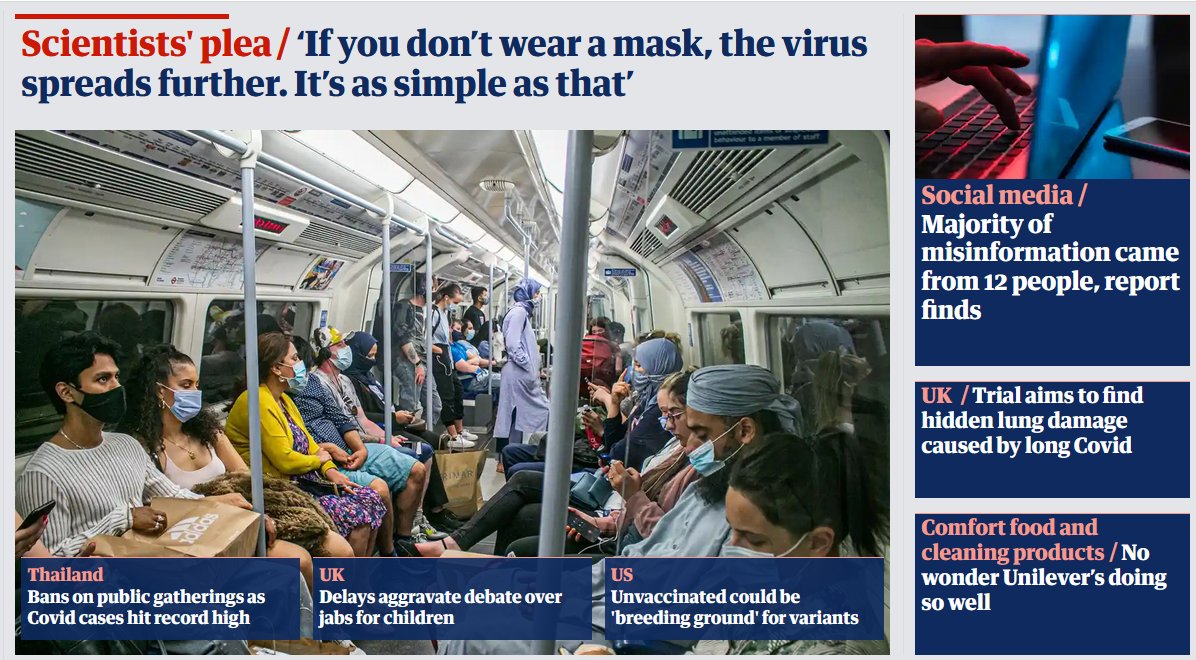 Forget about the content of the articles for a moment and just take in the cumulative visual effect. Official propaganda isn't just information, misinformation, and disinformation. It is actually less about getting us to believe things than it is about creating an official reality, and imposing it on society by force. When you're setting out to conjure up a new "reality," images are extremely powerful tools, just as powerful, if not more powerful, than words.