There is no innocent explanation for why the FBI is investigating an allegedly stolen diary and raiding James O'Keefe's house. From Roger Kimball at The Epoch Times via zerohedge.com:
Whatever else can be said about the FBI's vendetta against James O'Keefe and Project Veritas, his investigative journalism enterprise, it is a useful reminder of two things:
1) that we increasingly live in a two-tier society in which the lower tier can expect the arbitrary intrusion of all the coercive elements of the state, and

2) that the fundamental legitimacy of many important American institutions is draining away rapidly like a full bathtub that is suddenly unplugged.
Scott Johnson at Powerline has an excellent summary of the case thus far.
Last Thursday, the FBI conducted a raid against two former employees of Project Veritas.
A few days later, they conducted a dawn raid against O'Keefe himself. It was the full monty.
According to Harmeet Dhillon, a lawyer for PV, the G-men showed up with a battering ram, cuffed O'Keefe, and tossed him out in the hallway in his underwear as they proceeded to ransack his home.
They made off with lots of booty, including two mobile phones chock full of privileged attorney-client communications, donor information, as well as information about ongoing Project Veritas investigations.
Yes, but what were the Feds looking for.
Why the fancy-dress SWAT-team routine?
They were apparently looking for a diary kept by Ashley Biden, daughter of Joe Biden, President of the United States.
The diary, you see, may be real—or maybe not. If real, it may have been stolen. It may have been left behind in a room once occupied by Ashley Biden.
Project Veritas, in any event, denies having stolen it.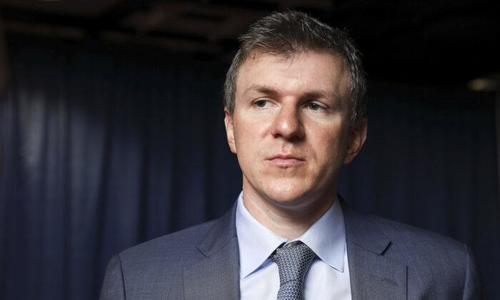 From bits that were leaked back before the 2020 election, we can say that the document is certainly full of items that, if true, are embarrassing to Joe Biden.