Seeing all the Hunter Biden stories surface, you can't help but think that somebody has decided that it's time to get rid of his dad. From Tyler Durden at zerohedge.com:
With the Hunter Biden laptop scandal heating up again, CBS News' Catherine Herridge reported early Thursday morning that two associates of the younger Biden testified before a grand jury last fall about a shady, now-bankrupt Chinese energy company linked to the infamous "10 for the big guy" from Hunter's emails.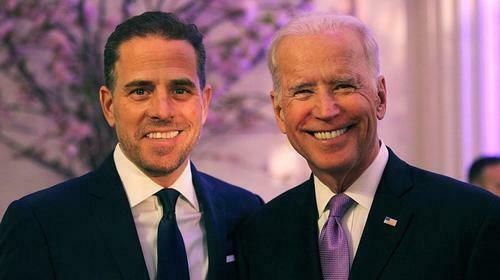 "Federal officials are looking at his foreign business dealings, including his ties to a Chinese energy company," said "CBS Mornings" host Tony Dokoupil.
"The investigation began as a tax inquiry years ago and has expanded into a federal probe involving the FBI and IRS," Herridge added. "A source familiar with the investigation now tells CBS News, two men who worked with Hunter Biden when his father was Vice President were called to the grand jury last fall."
The probe is now exploring whether Hunter and pals violated tax, money laundering, and foreign lobbying laws.