The dilemma is not impossible, it's just that the solution requires the Chinese government to admit it was wrong. That's something governments rarely do. From Tyler Durden at zerohedge.com:
In the span of just over a week, CCP authorities have gone from denying plans for a citywide lockdown of Shanghai to announcing what was supposed to be a two-part staggered lockdown – to simply locking down the entire city and sending in the military and a contingent of medical workers as locals accuse the government of violating its social compact to put the people's interests first.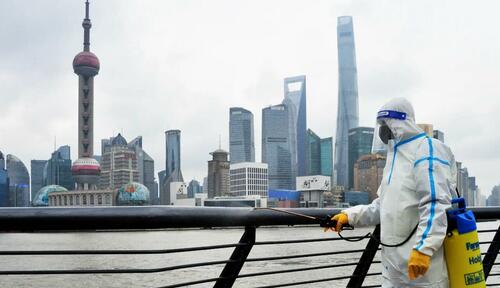 Now, as the entire city of roughly 26 million faces what's already shaping up to be the most punishing lockdown in China since the original three-month Wuhan lockdown nightmare, Nikkei reports that Beijing has found itself in an incredibly difficult position.
On Sunday, Shanghai counted 9,006 mainly asymptomatic infections, more than two-thirds of the national tally.
The reason the situation in Shanghai presents such a difficult conundrum is that backing down from its lockdown in Shanghai would mean admitting that the "Zero COVID" approach has been an abject failure.