A lot more lawsuits by states against the federal government should be filed, against all sorts of liberty-destroying laws and regulations. From Katabella Roberts at The Epoch Times via zerohedge.com:
Two Republican-led states have filed a lawsuit against President Joe Biden, White House press secretary Jen Psaki, Dr. Anthony Fauci, and other top administration officials for allegedly pressuring and colluding with social media giants with the aim of censoring and suppressing free speech.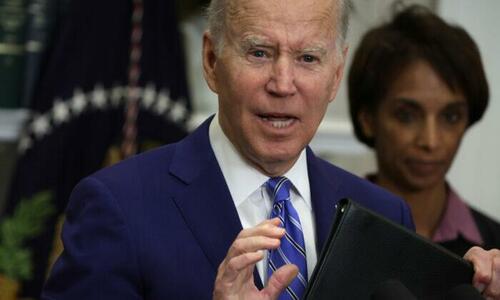 Missouri Attorney General Eric Schmitt and Louisiana Attorney General Jeff Landry filed the lawsuit in the U.S. District Court for the Western District of Louisiana on April 5, they announced in separate statements on Thursday.
The attorneys claim that Biden and other government officials worked with big tech companies like Meta, Twitter, and YouTube to censor conversation around matters relating to everything from COVID-19 and election integrity to the Hunter Biden laptop story, doing so under the guise of combating "misinformation."
Others named in the lawsuit include Surgeon General Vivek Murthy, Department of Homeland Security Secretary Alejandro Mayorkas, and the executive director of DHS's newly established "Disinformation Governance Board," Nina Jankowicz.