There is no way to put an innocent gloss on this story; it reeks of corruption. From Mark Tapscott at The Epoch Times via zerohedge.com:
Undisclosed royalty payments estimated at $350 million from pharmaceutical and other firms to Dr. Anthony Fauci and hundreds of National Institutes for Health (NIH) scientists do present "an appearance of a conflict of interest," according to the agency's acting director.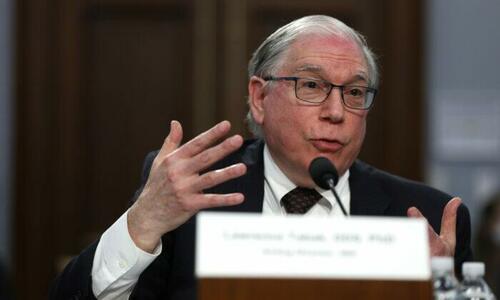 Dr. Lawrence Tabak, who took over as NIH Director following the December 2021 resignation of the agency's long-time leader, Dr. Francis Collins, told a House Appropriations Committee subcommittee that federal law allows the royalty payments but he conceded they don't look ethical.
Rep. John Moolenaar (R-Mich.) told Tabak that "right now, I think the NIH has a credibility problem and this only feeds into this, and I'm only just learning about this. People in my district say 'well, so-and-so has a financial interest, or they don't like Ivermectin because they aren't benefitting from that royalty …
"You may have very sound scientific reasons for recommending a medicine or not, but the idea that people get a financial benefit from certain research that's been done and grants that were awarded, that is to me the height of the appearance of a conflict of interest."