It takes a multi-decade effort by many, many people to screw up a state with California's natural advantages, but it looks like they've done it. From Tyler Durden at zerohedge.com:
California: come for the poo-covered streets, stay for the crippling gas prices.
That's right, while the national average gas price hit $4.76 per gallon this week according to AAA, Californians are now paying a record $6.24 average per gallon after the state saw prices surge past the $6 mark for the first time in history last week.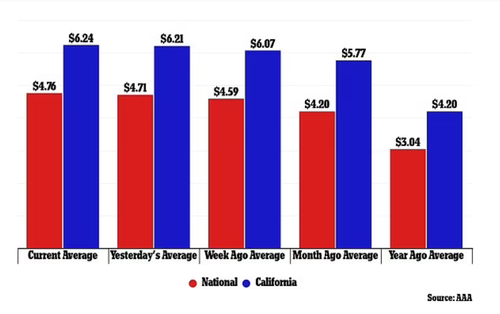 At one station in coastal Mendocino, prices are just pennies away from $10 – the highest ever in history, according to the Daily Mail.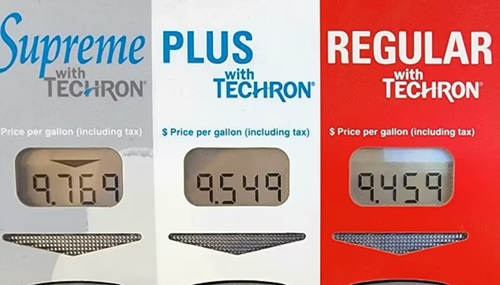 Breaking it down by city, San Francisco motorists are paying an average of $6.50, while San Jose drivers are paying $6.38, and Oakland drivers are forking over $6.37. LA drivers are only doing slightly better at $6.26 per gallon on average.
This is at least $2 more per gallon in the same cities vs. this time last year.
And based on the 3-2-1 crack spread, which measures the difference in price between a barrel of crude oil and its byproducts, it appears prices at the pump are about to head even higher.