The European banking system is a Jenga tower. Credit Suisse mights as well be the block whose removal sets the whole tower tumbling. From Tyler Durden at zerohedge.com:
Update (0800ET): Traders have woken up this morning to more systemic fragility as Credit Suisse debt and equity is dumped in an unceremonious rejection of the CEO's letter of reassurance over the weekend.
Who could have seen that coming?
CS stock is down over 5% in pre-market trading (ADRs) to a new record low…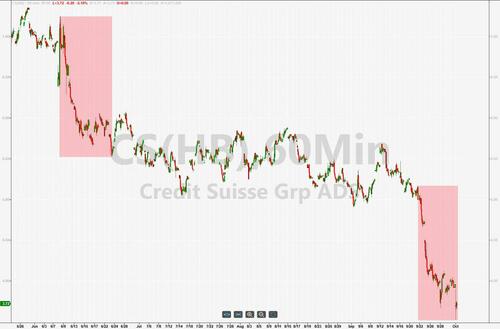 And CS credit risk has spiked to record highs this morning, topping 280bps at one point – basically disallowing the company from any investment banking business. This is higher than the bank's credit risk traded at the peak of the Lehman crisis…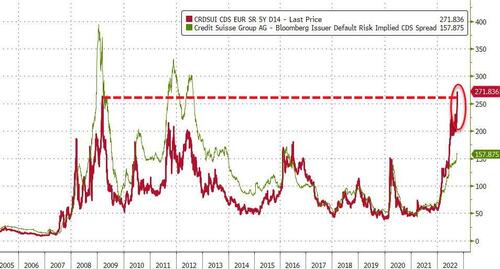 While the credit default swap levels are still far from distressed and are part of a broad market selloff, they signify deteriorating perceptions of creditworthiness for the scandal-hit bank in the current environment. There is now a roughly 23% chance the bank defaults on its bonds within 5 years.