It's only natural. After the outstanding job the WHO did on Covid, the organization should be given dictatorial powers over global public health. From Mark Tapscott at The Epoch Times via zerohedge.com:
President Joe Biden's administration is pushing amendments to the World Health Organization's (WHO) governing regulations to give Director-General Tedros Adhanom Ghebreyesus unilateral authority to declare a public health emergency in any nation based on whatever evidence he chooses.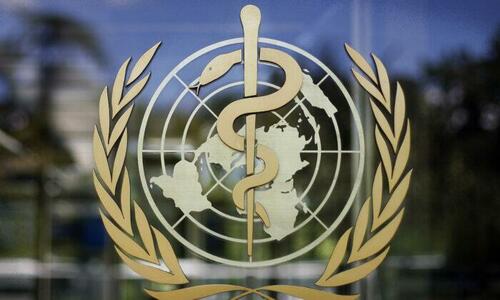 The proposed U.S. amendments were forwarded to the WHO in January for consideration next week by the UN's 75th World Health Assembly in Geneva, Switzerland.
In a Jan. 26 letter to a virtual meeting of WHO's executive board, Loyce Pace, Assistant Secretary for Global Affairs of the U.S. Department of Health and Human Services (HHS) described "the importance of equity and equitable access to medical countermeasures and the negative impacts of misinformation and disinformation related to the pandemic. We agree that we must all do better.