After the stunning failures of the global Covid regime, it only makes sense to make WHO the powers of a global medical dictatorship. from Dr. Sean Lin and Jacky Guan at The Epoch Times via zerohedge.com:
Since its establishment, the World Health Organization (WHO) has assumed the role of an advisory entity in the international health domain. Since 2005, the WHO established International Health Regulations (IHR) as the main compliance tool to ensure that public health emergencies would be handled swiftly. The COVID pandemic perfectly illustrates how powerful the WHO already is.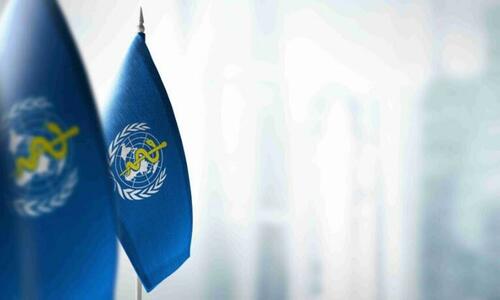 However, a new set of amendments (pdf) proposed by state members of the WHO was published at the end of 2022, seeking to enhance the WHO's power under the guise of the IHR. This, in addition to a newly proposed Intergovernmental Negotiating Body (INB) (pdf) and the addition of a pandemic prevention, preparedness, and response (WHO CA+) clause (pdf) in the INB, raises several red flags on the paradigm shift the WHO is undertaking, from playing the role of an international health advisory body to becoming a global regime acting in the name of health.
From Patient-Doctor Relationship to Powerful Health Conglomerate
Throughout history, people have relied on connections with friends, family, and neighbors to maintain a healthy social life. This is important not only for wellness but also for building the trust upon which the foundation of relationships lies. Just as it is vital in relationships with family and friends, in regard to health, trust is vital in patient-doctor relationships.
Doctors across many countries and diverse regions have a plethora of different methods to treat something as simple as a cold. Some may give you a flu shot, some may prescribe you some minor medication, and some might even tell you to drink hot soup and get lots of rest. There may also be an unfamiliar remedy from Latin America or Southeast Asia that works just as well as something you could pick up in a U.S. pharmacy. This is all to say that well-trained doctors know what they're doing given the methods available to them.
The one-on-one patient-doctor relationship has traditionally been the tried-and-true way to establish a health system in any society. Even under evidence-based medicine, advice from the U.S. Centers for Disease Control and Prevention (CDC), U.S. Food and Drug Administration (FDA), or other health agencies serves as nonbinding recommendations to doctors that give them the right to make their own decisions based on their knowledge of the patient.