Democratic representatives from Texas districts bordering Mexico are none too happy with the Biden administration's immigration policies. From Tyler Durden at zerohedge.com:
his may come as a shock to Joe Biden supporters.
Rep. Henry Cuellar (D-Texas), whose Congressional district lies near the U.S.-Mexico border, warned that more than 10,000 illegal immigrants have been apprehended in a single border sector in Texas in about a week, with Reuters adding that a stunning 100,000 migrants were detained at the border in February, the highest arrest total for the month of February since 2006.
"We are weeks, maybe even days, away from a crisis on the southern border. Inaction is simply not an option," the Texas Democrat said in a news release on Thursday.

"Our country is currently unprepared to handle a surge in migrants in the middle of the pandemic."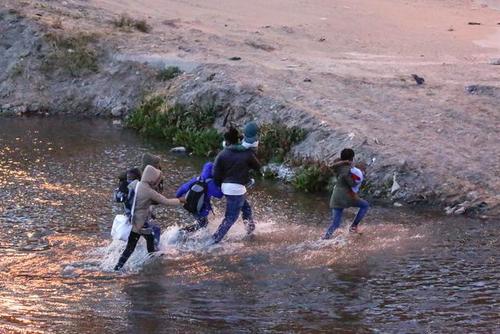 As The Epoch Times' Jack Phillips notes, in recent days, Cuellar has issued warnings about what appears to be a looming humanitarian crisis at the border, adding that it will spread COVID-19 in southern Texas and other border communities. But now, his office has released figures showing Border Patrol in the Rio Grande Valley arrested about 10,000 illegal immigrants in the past week alone, according to the release, while adding that some 2,500 illegal immigrants have been apprehended in the past two days since the press statement was released.