Why would you want to stay in a currency its sponsors are hell-bent on debasing? From Simon Black at sovereignman.com: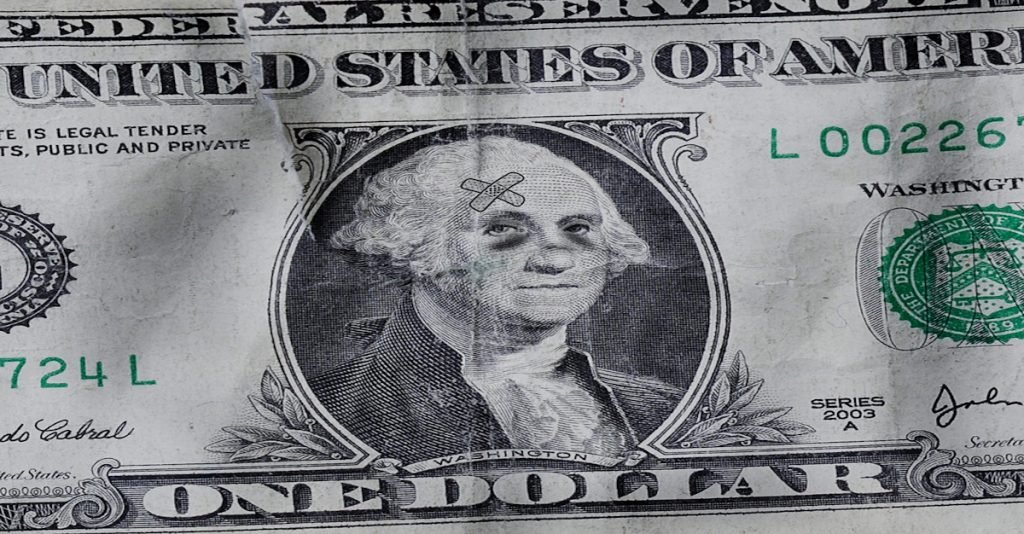 Ray Dalio is the founder of one of the largest investment firms in the world and has amassed a personal fortune nearing $20 billion from his business and investment acumen.
In short, he understands money and finance in way that most people never will. And it's for this reason that his latest insights are so noteworthy.
In a recent, self-published article entitled "Why in the World Would You Own Bonds When. . .", Dalio makes some blunt assertions about the alarming US national debt, the decline of the dollar, and other negative trends in the Land of the Free.
Here's a summary of the major points:
1) Interest rates are now so low that "investing in bonds (and most financial assets) has become stupid."
Dalio points out that bond yields are so low today that investors would essentially have to wait more than 500 years to break even on their bond investments after adjusting for inflation.
That's why sensible people are already ditching the bond market.
JP Morgan's CEO Jamie Dimon recently said he wouldn't touch a US government 10-year Treasury Note "with a ten foot pole." Neither would Dalio, as he told Bloomberg this month.
2) This is a big problem for Uncle Sam. Investors are ditching US government bonds at a time when the US is "overspending and overborrowing".
They just passed a $1.9 trillion stimulus, and they have another $3 trillion spending package ready to go, plus plenty of momentum for Universal Basic Income, health care, Green New Deal, and just about everything else.
In short, the government is going to have to sell a LOT of bonds (i.e. increase the debt) at a time when investing in bonds has become stupid.