Take away fear and you've eliminated well over 50 percent of the totalitarian arsenal. From Jim Quinn at theburningplatform.com:
"You asked me once, what was in Room 101. I told you that you knew the answer already. Everyone knows it. The thing that is in Room 101 is the worst thing in the world." – O'Brien – Orwell's 1984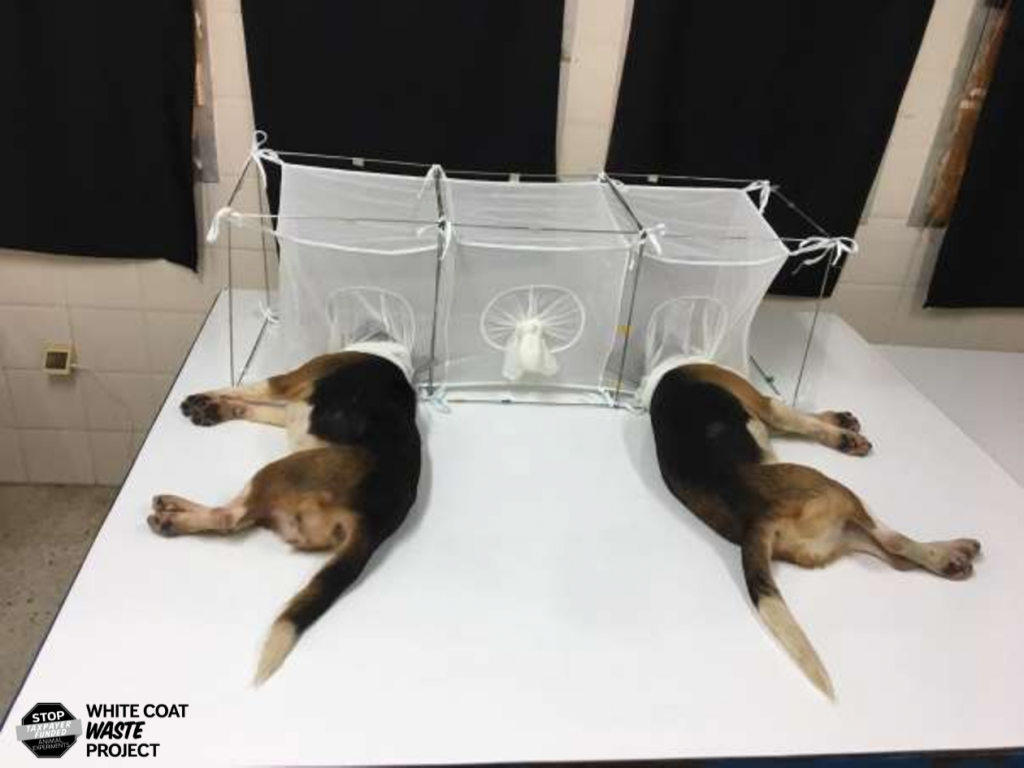 "'By itself,' he said, 'pain is not always enough. There are occasions when a human being will stand out against pain, even to the point of death. But for everyone there is something unendurable — something that cannot be contemplated. Courage and cowardice are not involved." – O'Brien – Orwell's 1984
When the story broke about mass murderer Anthony Fauci funding the torturing and killing of puppies in Tunisia, with the picture of the puppies with their heads in cages so they could be eaten alive by hungry sandflies, after having their vocal cords slit (so the poor "experimenters" wouldn't be subject to the harrowing howls of the dying puppy beagles), my mind immediately jumped to the climactic scene in Orwell's 1984.
It's funny, but it seems like I can find analogies to Orwell's dystopian nightmare on a daily basis while observing how our government operates today. Room 101, introduced in the climax of Orwell's masterpiece, is the basement torture chamber in the Ministry of Love. This is where the Party subject prisoners to their own worst nightmares, fears, or phobias as part of their intention in breaking the spirit of all dissenters. Resistance is futile when faced with the pure terror of your most horrible fears being realized.
In an all knowing, all seeing Big Brother surveillance state, even a citizen's nightmares are known to the Party, and will be used against them when the State decides it is useful to do so. This is exactly what Edward Snowden warned about the mass collection of every communication of every person by the criminally corrupt NSA. With every phone call, text, email, social media post, electronic purchase, and even discussions in the privacy of your home, recorded by unaccountable government agencies, they can choose how and when to destroy your life if you dissent from their government narrative.