The Covid and variants outbreak may be drawing to a close, but Covid totalitarianism has yet to be eradicated. From Mark E. Jeftovic at bombthrower.com: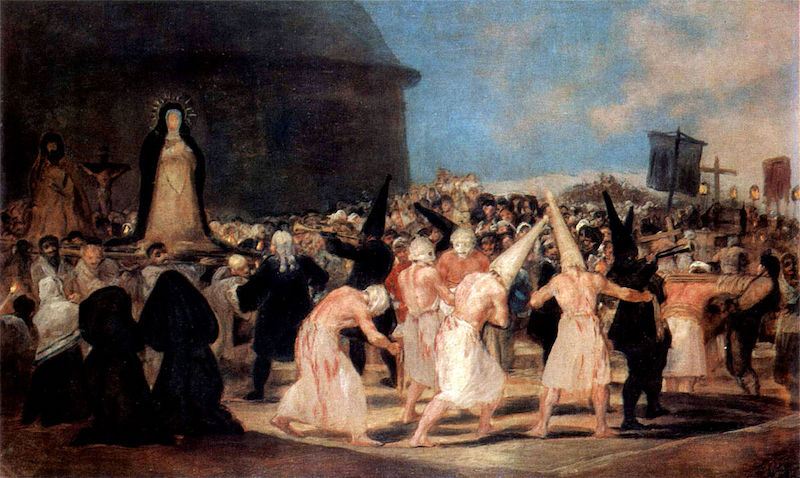 Only the most brainwashed True Believers will cling to the failed narrative.
For a few months now I've been writing that my thinking around Covid tyranny and these elite aspirations toward a Great Reset under their purview had shifted. For nearly two years I had feared that we were headed into a new dark age of totalitarianism and repression, that Western leaders would aspire to implement China-style social credit systems and completely takeover the economy and day to day lives of its subjects.
Make no mistake, many establishment elites do want that. It's just for awhile there it looked to me like they would succeed. But then my thinking started to shift around that. I realized that the entire transformational shift in the very nature of communications (Internet), power (networks) and then money (Bitcoin) meant the very architecture of society had changed so profoundly that this type of top-down, centralized authoritarianism I had feared so much was now untenable.
It was trying to retrofit digital versions of industrial era authority onto a new terrain of decentralized networks and individual sovereignty (at least for those individuals who successfully position themselves for it. Everybody else will be neo-Feudal serfs, and many of them will actually prefer that).
I began to suspect that rather than entering this new Dark Age of Davos inspired technocracy, we were instead experiencing a crescendo, a culmination of over a century of creeping Marxism.
Covid, rather than bringing about a monoculture of globalism, which those who respected human rights feared, it forced the hand of these impulses. It became a matter of Too Much, Too Soon.
Further, my readings of history made me expect that when the entire false Zeitgeist around COVID, collectivism (including climate) came unglued, it would happen very rapidly. A la the fall of the 800-year old Czarist line in under 72 hours, or the collapse of the Soviet Empire within 18 to 24 months.