Why hasn't one of the main leaders (clearly caught on tape) of the January 6 Capitol "insurrection" been arrested and charged? From Tyler Durden at zerohedge.com:
In October of last year, Rep. Thomas Massie (R-KY) questioned AG Merrick Garland about a mysterious man, Ray Epps, instructing protesters to enter the US Capitol building on January 5, and who later shepherded crowds towards the Capitol on January 6.
The strange story of the mysterious man took some crazy turns, threatening to shatter the entire official narrative of the "Capitol Breach" and expose yet another dimension of proactive federal involvement in the so-called "insurrection" of January 6th; but until last week's remembrance of the events of that day by the Democrats, Epps had faded back to the grey man… until today.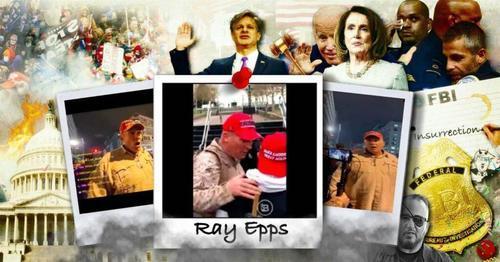 Once again, the mysterious man at the center of so much action during January 6th's events is hitting the headlines as Ken Silva details at The Epoch Times, top federal law enforcement officials have declined to answer numerous questions about Ray Epps, the Arizona resident captured on video encouraging Jan. 6 protestors to breach Capitol Hill.