What happens when the operating costs for electric cars are higher than those for internal combustion cars? You know what the answer will be. More subsidies for electric cars. From Tyler Durden at zerohedge.com:
California electricity rates are increasing far faster than the rest of the country. Last year, electricity prices rose 1.7 times faster than the rest of the county, and residential prices jumped 2.7 faster.
These increases are terrible news for residents who want to swap their combustion engine vehicles for electric ones.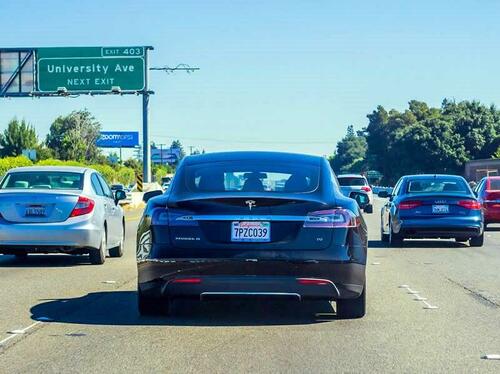 Pacific Gas & Electric Co. (PG&E), Southern California Edison Co. (SCE), and San Diego Gas & Electric's (SDG&E) exceptionally high power rates make charging an electric vehicle very costly and could soon be as expensive as filling up a combustion engine vehicle at the gas station, according to Environment & Energy Publishing.
"It's a huge problem," said Severin Borenstein, director of the Energy Institute at the University of California, Berkeley's graduate business school. He said if people who embraced EVs begin to "tell their neighbors about their catastrophic electric bills" after charging up at home, "that's gonna be a huge problem."