Try as they might, they just can't get rid of that terrible odor from the 2020 election. From Tyler Durden at zerohedge.com:
Dominion Voting Systems machines used in at least 16 states have software weaknesses that make them vulnerable to hacking, the U.S. Cybersecurity and Infrastructure Agency (CISA) has warned election officials. 
According to AP, which obtained the CISA advisory ahead of an anticipated Friday release, the agency said it has no evidence these vulnerabilities have actually been exploited, but is urging states to implement measures to prevent and detect hacking.
"One of the most serious vulnerabilities could allow malicious code to be spread from the election management system to machines throughout a jurisdiction…The vulnerability could be exploited by someone with physical access or by someone who is able to remotely infect other systems that are connected to the internet if election workers then use USB sticks to bring data from an infected system into the election management system," AP reports.
The 16 states weren't identified. According to the company's website, Dominion products are used in 28 states and nine of the 20 largest counties in the country.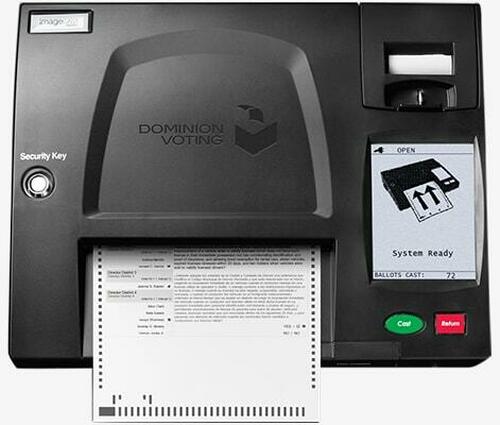 The CISA advisory was prompted by a 25,000-word report by J. Alex Halderman, a University of Michigan computer scientist. He prepared the report as an expert witness in a federal lawsuit filed by voting integrity activists who want Georgia's machines replaced with paper ballots. The suit was filed in 2017 and is unrelated to any allegation of a specific hack.