The mainstream press generally ignores stories about when guns actually save lives, but it happens all the time. From Mimi Nguyen Li and Steve Lance at The Epoch Times via zerohedge.com:
The left's push for more gun control omit the many cases that go against their narrative, such as instances where guns were used to neutralize shooters, according to Erich Pratt, the senior vice president of Gun Owners of America (GOA), a gun rights advocacy organization that represents more than 2 million Americans.
"The left is all about pushing gun control. It's absolutely disgusting what they're doing. They're pushing gun control, they're fundraising off of this within hours of the shooting," Pratt told NTD's Capitol Report, referring to the May 24 shooting that killed 21 people at Robb Elementary School in Uvalde, Texas.
"And really, it's despicable because it becomes clear they only care about certain deaths," he said.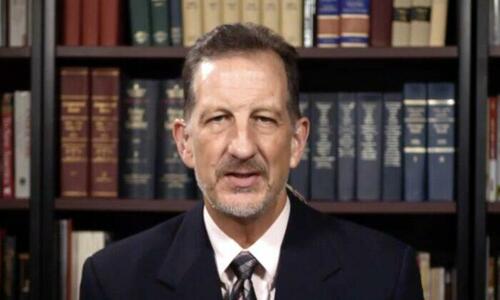 Politicians and activists pushing for gun control neglect to talk about cities that already have the policies they want to implement for the entire nation, he said.
"For example, more than 40 people have been shot and killed in Chicago this month. In the last 30 days, in Baltimore, there had been 20 people shot and killed. But the left is not talking about that. They're not fundraising off of Chicago or Baltimore because they already have very strict gun control," Pratt noted.