This account will set your blood boiling. From Patricia Tolson at The Epoch Times via zerohedge.com:
A Jan. 6 prisoner who was released by a federal judge after being denied cancer treatment for eight months is now "in dire straights," according to his girlfriend.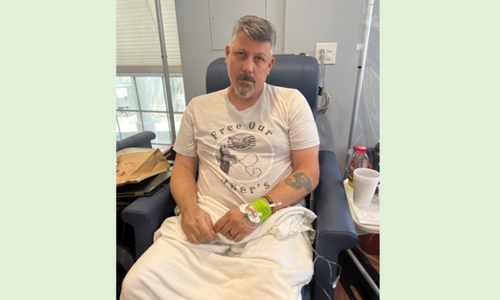 On March 10, 2021, Chris Worrell was arrested and charged with alleged offenses related to his presence at the U.S. Capitol on Jan. 6, 2021.
According to the March 10, 2021, criminal complaint, Worrell is charged with knowingly entering or remaining in a restricted building or grounds, engaging in disorderly or disruptive conduct in a restricted building, and violent entry and disorderly conduct on Capitol grounds.
According to the statement of facts (pdf), the FBI received a tip alleging that Worrell had participated in the breach at the Capitol, but there is no evidence that Worrell entered the Capitol building.
The statement includes photos of Worrell spraying pepper gel while standing in a crowd outside the Capitol, with police nearby.
An arrest warrant (pdf) was issued for Worrell on March 10, 2021, charging him with the aforementioned alleged offenses, as well as charges for allegedly engaging in acts of physical violence in a restricted building or grounds and obstruction of Congress.